Hello and Happy New Year! My resolve this year is to show up, bear witness, and be present. And to that end, I've written a new song which you'll be able to hear if you come out to a Heyday show! I've been suffering from some serious writer's block for a bit now so writing a new song feels great, and then playing it for the guys and having them jump right in on leads and harmonies and suggesting we play it at our next gig feels really spectacular! The song is about showing up for those amazing gifts of sunrise and sunset that nature offers up each day, and the working title at the moment is Afterglow, as demonstrated in one of my recent #beachaday photos below . . .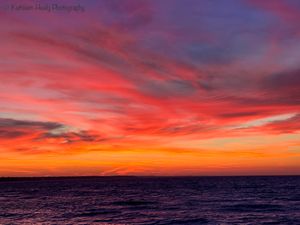 you can follow my #beachaday journey on Instagram @khealymusic 
The calendar is filling up with gigs so please come on out and catch a solo, Songbirds, or Heyday show soon! I'd love to see you out and about!
You can find Heyday at O'Shea's Olde Inne in West Dennis on Thursday, January 5 and Thursday, January 19 from 7:00 - 10:00 p.m.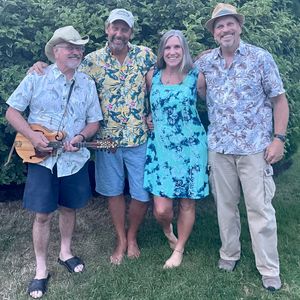 I'll be playing solo at Harvest Gallery in Dennis on Sunday, January 15 from 5:30 - 7:30 p.m. You can expect to hear some songs from the Civil Rights Movement in honor of the Reverend Dr. Martin Luther King Jr.'s Birthday at this show.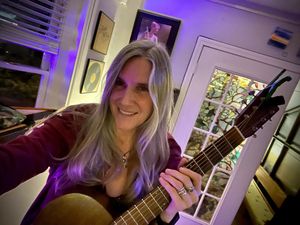 If evenings are a little late in the day for your hibernating winter soul, you can catch me solo at Buckies Biscotti in Dennis Port from 11:00 a.m. - 1:00 p.m. on Saturday, January 28.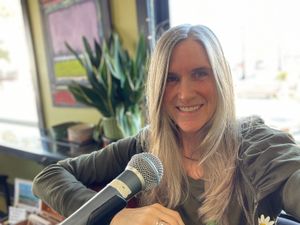 And thanks to all who supported my #beachaday journey this year. I sold 100 calendars and was able to donate $500 to the Mashpee Wampanoag Tribe. I acknowledge that the land I am privileged to walk and photograph each day is the sacred land of the Wampanoag People.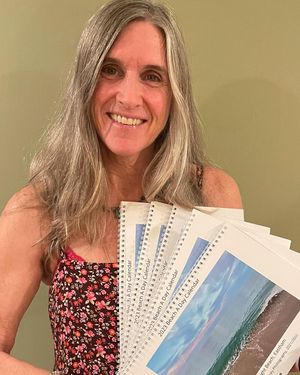 Wishing everyone a healthy New Year filled with peace, love, and live music - and remember to stick around for the Afterglow!