"The beautiful spring came; and when Nature resumes her loveliness, the human soul is apt to revive also." - Harriet Ann Jacobs 
Revival. It's been a long time coming. I have been having so much fun laying down the bones of the new album with Jon Evans at The Studio at Brick Hill in Orleans. Now it's time to add the vocals and all the trimmings. Hoping for a summer 2018 release if all goes well - stay tuned for details! 
And with this new batch of songs come some new adventures. What at treat to get to hang out with friends Will and Cyndi Rhodin and play a set at Record Store Day at Newtown Book and Record Exchange in Newtown, PA on April 21. Owner Bobbie Lewis is a gracious host, and staunch supporter of live original music!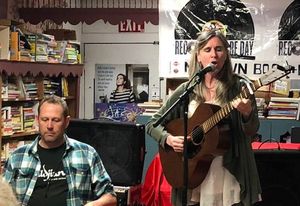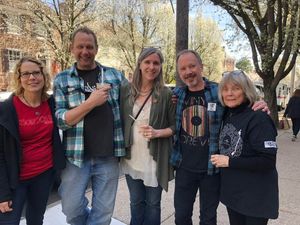 I've been having a blast road-tripping with my good friend and fellow singer/songwriter Kim Moberg. First we hit Dedham Square Coffee House on Friday, April 27, and then Kim and I joined Beth DeSombre at the Serendipity Songwriters in the Round on Wednesday May 9th where we each presented new original songs composed from the prompt "That'll Have to Wait."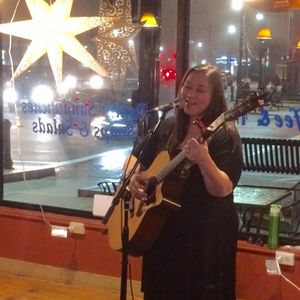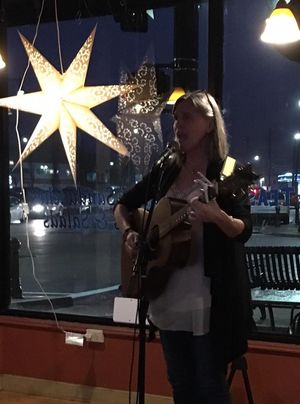 And it was so great to be one of the grant recipients celebrated by the Mid-Cape Cultural Council, along with my co-worker Susan Anarino and some of our ukulele students for our afterschool music enrichment program.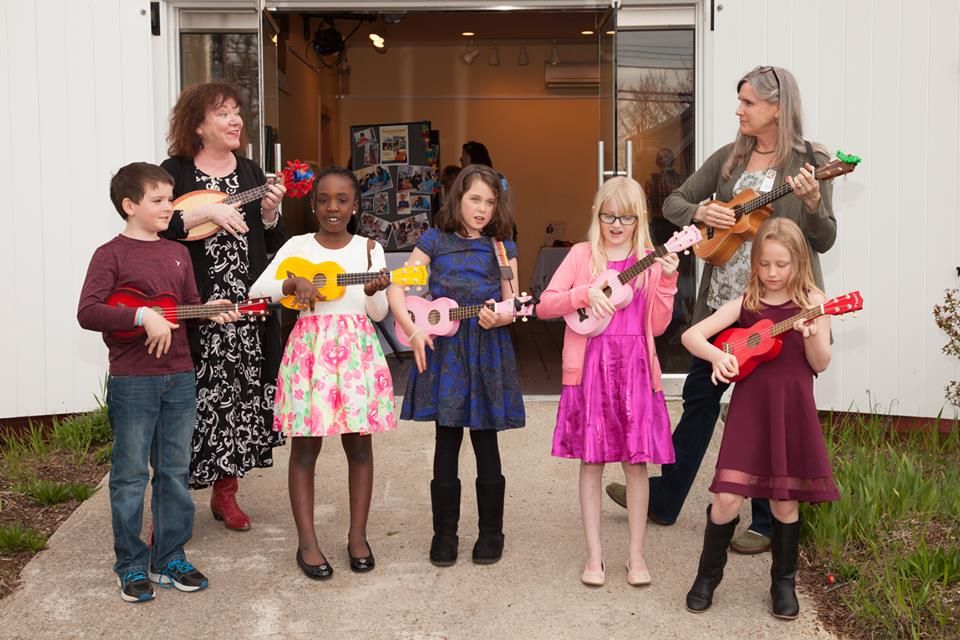 When I'm not traveling as a solo artist, Randy Patterson and I are booking under the name of Heyday and the calendar is beginning to fill up with dates for the summer! And sometimes our duo becomes a trio when Bill Kwaak is available to sit in on drums. We are having a blast singing a mix of all of your favorite classic folk rock and Americana tunes, with a nice balance of originals. So be sure to check us out!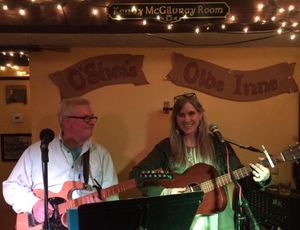 June has me venturing off of the sandbar a few times. I'll be heading to WCAT TV in Winthrop to record a show for their An Acoustic Session series. And then I'll be going all the way to Salem, NH to feature at the Coffee Coffee Saturday Open Mic on June 9th. 
July and August are filling up quite nicely with regular gigs at all my favorite summer haunts - Singer/Songwriter Series down by the artist shanties and on Main Street in Hyannis, the Live Lunch Series at Bismore Park in Hyannis, First Fridays, Saturday Sidewalk Festivals, and Sunday Farmers' Markets at Mashpee Commons, Saturday Evening S'mores Bonfires at the Lighthouse Inn, Outside in the Boat at Oliver's, The Flying Fish in Wellfleet, The Bandstand at Mashpee Commons, The Island Blue Crab in Brewster, and O'Shea's Olde Inne in West Dennis.
Check out the music calendar for all the details about where I'm playing next, or sign up for my mailing list to receive my every-other-month updates via email. I'll also have some postcards of the summer schedule at my upcoming gigs, so stop by O'Shea's Olde Inne on Thursday, May 17 or the Island Blue Crab on Friday, June 8th to pick up your postcard! 
Looking forward to seeing you at a show real soon! 
peace, love, music, and . . . glorious spring!