December, again. After spending the better part of the year writing topical songs to help sort through all of my personal outrage surrounding current events, I've turned to some old fashioned denial to help get me through the season. So I'm taking a page out of Buddy the Elf's Book: "The best way to spread Christmas cheer is singing loud for all to hear."
My way of coping at the moment is to ignore the state of the world at large and immerse myself in holiday music. So far, it seems to be working. My days are spent prepping my elementary school students for our annual Holiday Concert, and I spent the first weekend of December singing my heart out, first at the Island Blue Crab on Friday, then at Cape Abilities Farm for their Holiday Open House on Saturday, and finally Sunday at the Centerville Christmas Stroll sharing a porch with my good friend Kim Moberg. Just what the doctor ordered to get this singer songwriter into the spirit of things.
Pictured below, Hank and some of the Cape Abilities Farm crew join me for a holiday sing-a-long!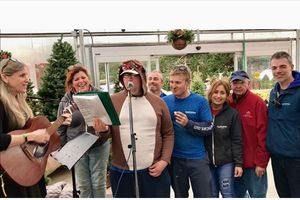 The rest of the month is shaping up to be busy as well. 
On Friday December 8th I'll be at O'Shea's Olde Inne for the early set from 6:00 - 8:00 before Steve Morgan and His Kingfish storm the stage at 8:30. Randy Patterson will be joining me on mandolin and lead guitar. This will be an excellent way to kick off your weekend.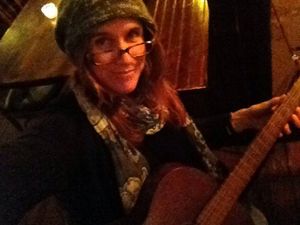 On Friday, December 15, Randy and I return to the Island Blue Crab in Brewster from 7:00 - 10:00 for our final third Friday appearance of 2017. Luis and his crew will be closing up shop and heading for warmer climates during the month of January. We're looking forward to resuming our first and third Friday gigs there when they re-open in February.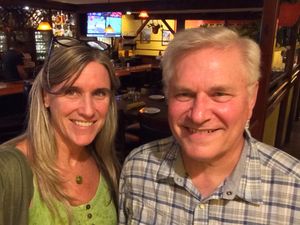 Saturday December 16th finds me at the Orleans Winter Farmer's Market at Nauset Middle School from 9:00 a.m. - noon. Then I'll hightail it over to Eagle Pond Nursing Home to sing some Christmas carols with the residents. Thanks to the Cape Cod Veterans for setting up the Christmas party each year. 
On Sunday, December 17th, Randy and I will be playing the early set at Harvest from 5:00 - 6:30.
We are thrilled to be sharing the bill with Toast and Jam who will be playing from 7:00 - 9:00.
It's an Americana Double Header not to be missed!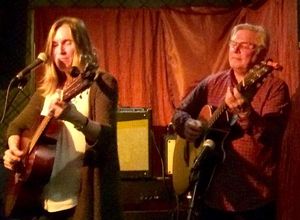 On Monday, December 18th, I'm looking forward to returning to Bob Weiser's Old Songs' Home Radio Show on WOMR for the fourth annual Holiday Open House. Be sure to tune in from 9:30 a.m. - 12:30 p.m. You never know who might drop into the studio and play a new holiday song!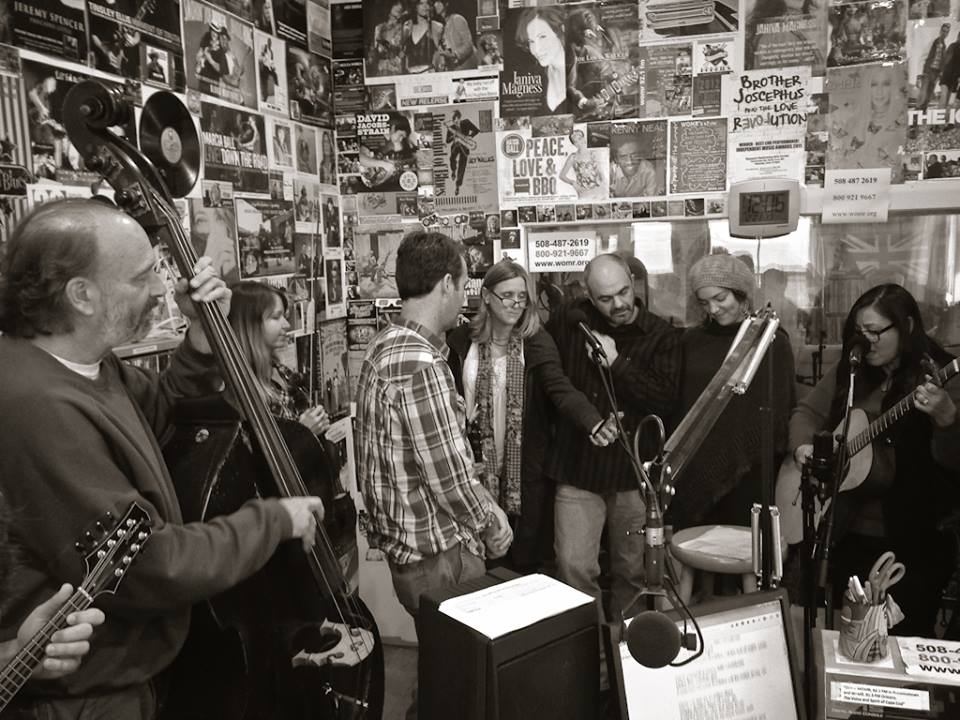 And for my final gig of 2017, I will be playing the O'Shea's All Star Christmas Party on Friday, December 22nd. I'll be sharing the stage with some of my favorite musicians - Doreen La Franchise, Beth Terrio, Brother Phil, Fred Monthei, and Sean Brennan. It's gonna be a blast so be sure mark your calendars!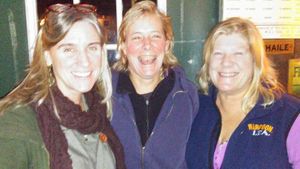 And don't worry! You can still find me first and third Mondays at O'Shea's and second and fourth Wednesdays at Harvest hosting your favorite open mics!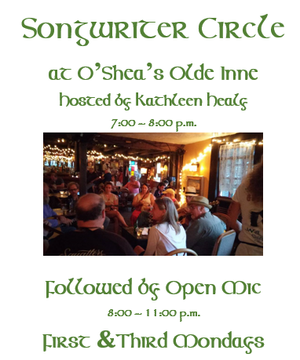 Lighting trees in darkness, learning new ways from the old, making sense of history, and drawing warmth out of the cold. . .
Dar Williams, from The Christians and The Pagans
Wishing you joyous holidays filled with light and love and hope. 
(and live music, of course!)