If rainy days and Mondays always get you down, then you must be glad May is over - buckets of rain and 5 Mondays to boot! But May wasn't all bad. There were some, well, lets say, shenanigans. . .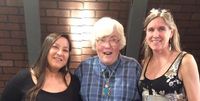 First there was that road trip with my dear friend and fellow songwriter Kim Moberg to appear on The Song, Voices of Dissent at FCAT in South Deerfield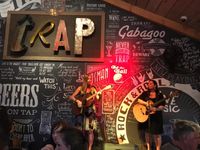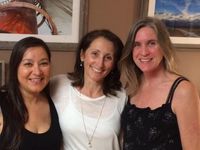 and then on to a NETN writer's night at The Trap in Rhode Island
And then Kim Berner joined us for a night of music and spoken word at the APP Space hosted by Jill  Ross

But I must say the highlight of this crazy rainy month was the amazing experience of being included as a main stage performer at the 2017 Cape Cod Women's Music Festival. From the incredibly talented musicians I was blessed to share the stage with, to the positive energy and sheer volume of love flying around the Playhouse that night, I don't think I'll ever come down. And all to benefit Cape Wellness Collaborative. It was truly an inspirational night.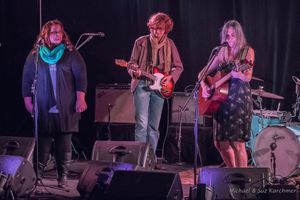 Can it really be on to June, so soon? Where to begin?  How about a new beginning . . .
Kim Moberg and I are excited to join together as RavenDaisy Productions to launch a new coffee house series in conjunction with Robbin Orbison at CapeSpace in Hyannis. This is an opportunity for folks to come hear some quality music in a listening atmosphere, which is hard to do at many of the venues where these talented folks normally play. Tickets are $15 advance/$20 at the door and  ticket sales go toward paying the artists, so please consider coming out to support live music!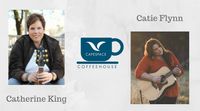 Our first event is today, Thursday, June 1, at 7:30, featuring a double bill with Singer/Songwriters Catherine King and Catie Flynn.
Mark your calendars for next months coffee  house featuring Rose Martin and Out Late with Diana & Melody on Friday, July 14, at 7:30.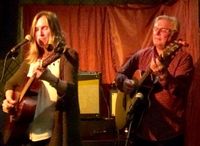 This weekend is gearing up to be a busy one! Friday evening, June 2nd, Randy Patterson and I will team up to play the first First Friday at the Commons of the 2017 season. Come find us in front of the Red Balloon Toy Store from 6:00 - 8:00 in Mashpee Commons.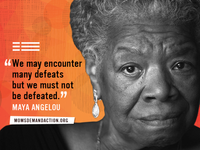 On Saturday afternoon, June 3rd,  I'll be providing the music for the Wear Orange Family Picnic from 3:00 - 5:00 p.m. at the Midway Recreation Area in Buzzards Bay. This event is sponsored by the MA chapter of Moms Demand Action for Gun Sense in America.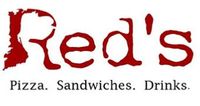 On Saturday night I'll be sitting in for my friend and Trailers band mate Frank Consiglio at Red's Pizza in Harwich Center. I'll be playing all of your favorite cover tunes from 9:00 - midnight so come on down and bring your friends and enjoy some live music! If you can't make it this Saturday, you can find me there again on the 24th!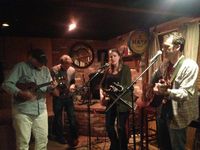 Sunday June 11th from 5:00 - 8:00 has me returning to Sunday evenings at the Cape Claddagh. I am really looking forward to this gig, and you never know who might show up to jam a little . . .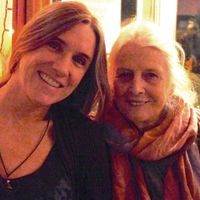 I'm taking a short break from performing the following weekend because I'll be partnering up with my pal Betsy Siggins for a road trip to Tanglewood for the Four Voices Tour.  I'll finally be able to see Joan Baez live in concert along with The Indigo Girls and Mary Chapin Carpenter. I am really looking forward to this one! 
And I'll wrap up June with a summer kick off gig! Thursday, June 29th, you can find me outside in the boat at Oliver's from 5:00 - 8:00 p.m. for the first outdoor patio gig of the season! Anyone who knows me knows how much I love singing in a boat!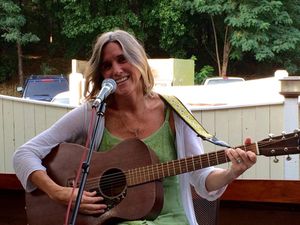 I will be continuing to host the Songwriter Circle/Open Mic at O'Shea's Olde Inne in West Dennis, every other Monday, alternating my hosting responsibilities with my dear friend Doreen LaFranchise. I'll be there on the 5th and the 19th in June.  
And back by popular demand, you'll find me hosting open mic at Harvest Gallery Wine Bar in Dennis on the second and fourth Thursdays. I'll be there on the 8th & 22nd in June. 
The calendar is bursting for July and August so that will have to wait for next months newsletter! And don't forget to check the calendar - I will update with new gigs as they are booked. 
And as we anticipate the summer solstice, I invite you to reflect on some words of Buddhist wisdom, "three things cannot be long hidden: the sun, the moon, and the truth."  So go out and dance in the full moon. Soak up the sun. And have faith that the truth will eventually be revealed.