Ah, June-u-ary! The season for sweaters, jeans and boots? I have faith that summer will be here soon. In the meantime, it's great weather to update my website!
Kim Moberg and I are excited to join together as RavenDaisy Productions to launch a new coffee house series in conjunction with Robbin Orbison at CapeSpace in Hyannis. This is an opportunity for folks to come hear some quality music in a listening atmosphere, which is hard to do at many of the venues where these talented folks normally play. Tickets are $15 advance/$20 at the door and  ticket sales go toward paying the artists, so please consider coming out to support live music! 
Our first event on, Thursday, June 1, at 7:30, featured a double bill with Singer/Songwriters Catherine King and Catie Flynn. 
Mark your calendars for next months coffee  house featuring Rose Martin and Out Late with Diana & Melody on Friday, July 14, at 7:30.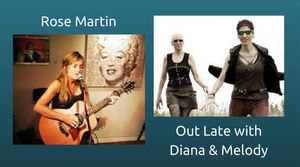 August coffee house will feature the founders of RavenDaisy Productions singing some classic protest songs of the 60's and 70's along with a few we've penned ourselves - come find us on Friday, August 4th.
I took a short break from performing this past weekend because I partnered up with my pal Betsy Siggins for a road trip to Tanglewood for the Four Voices Tour. I finally got to see Joan Baez live in concert! The Indigo Girls and Mary Chapin Carpenter were the icing on the cake. It was one for the books to be sure!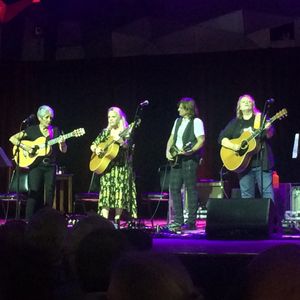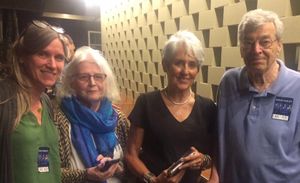 The calendar is bursting for July and August so that will have to wait for next months newsletter! And don't forget to check the calendar - I will update with new gigs as they are booked.  
And in celebration of the summer solstice, I invite you to reflect on some words of Buddhist wisdom, "three things cannot be long hidden: the sun, the moon, and the truth."  So go out and dance in the full moon. Soak up the sun. And have faith that the truth will eventually be revealed.