As the summer solo shows wind down I find myself with some time to write. So even as I mourn another summer's passing, I'm joyful at the prospect of some new songs to tend and craft and shape. Like summer shells and autumn leaves, no two are ever alike. Every once in a while, songs pour out on the page practically finished, but more often they sneak up as snippets of melodies and glimpses of lyrics that need to be captured and molded and formed. At times I feel like I am in control of the direction, at others, they take on a life of their own.
The newest song was inspired by a mix of childhood memories and very recent ones. When I was a kid, our family would pile into the car every October and head up to Groton, MA to attend the annual grape picking weekend at The Sama's house. It was one of those crazy weekends where the kids were left to their own devices (and by devices, I mean their own wits, not iphones and kindle fires and ipods!) and somehow nothing tragic ever happened. We played hide and seek in the vineyard, after all of the picking was done, and we tasted the sweet grapes left behind. There was more food than you could imagine and the grown-ups stayed up way too late and drank way too much and the ride home the next day was quiet. For the past three years, I have piled my unwilling children into the car to head up to Truro for the annual
Vinegrass Festival
, and in spite of all of their protesting (due largely to the fact that the service isn't great in Truro so their devices don't work, which is a plus in my book!) they spend the day breathing fresh air and end up getting lost among all of those grape vines and having the time of their lives. I don't think I've shared in detail with my sons about my own vineyard adventures, but somehow I feel like I'm passing this memory down to them. Like we're sharing the same experience miles and decades apart. But enough nostalgia!
Nothing is quite ready to go public yet, but I am headed back into the studio to record my second album and I am excited about laying down some tracks, so stay tuned. In the meantime, you can catch the rough drafts by coming to my
Songwriter Circle
at
O'Shea's Olde Inne
every other Monday night. And we got some edited video tracks from our
Trailers
show at
Live From Center Stage
last February, so I'll share one of the older new songs with you here. 

Two To Tango 
Upcoming October Dates: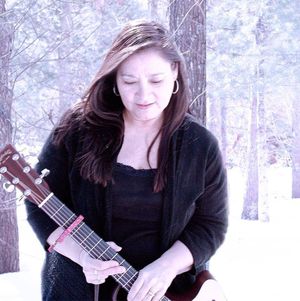 Friday October 7
All Ages Open Mic featuring Kim Moberg 
 HJT Arts Center, Sisson Road
7:00 - 10:00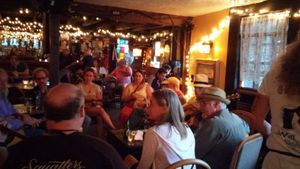 Monday October 10 & 24
Songwriter Circle/Open Mic
O'Shea's Olde Inne
7:00 - 11:00 p.m.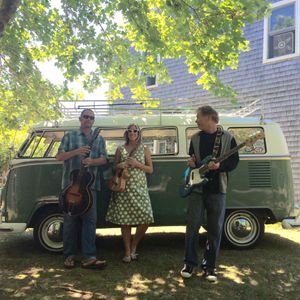 Saturday October 22
The Trailers
(light)
Cape Cod Claddagh Inn & Tavern
9:00 - 12:00
Friday October 28
The Trailers
Harvest Gallery Wine Bar
8:00 - 11:00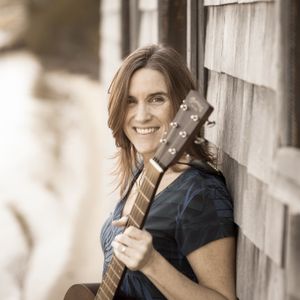 Saturday October 29
Solo Acoustic Show 
Orleans Farmer's Market 
9:00 a.m. - 12:00 noon
Looking forward to seeing you soon at a show!