"The earth is like a child that knows poems by heart" - Rainer Maria Rilke

in spite
of the chill in the air
or perhaps
because of it
robins sing
crocuses pop
their fragile heads
through frozen ground
searching for sunlight
in the grey March sky
little miracles abound 
and still
I write

Excited beyond words to be making music with amazing people for great causes, in protest, and to forge new partnerships . . . 
Upcoming Shows: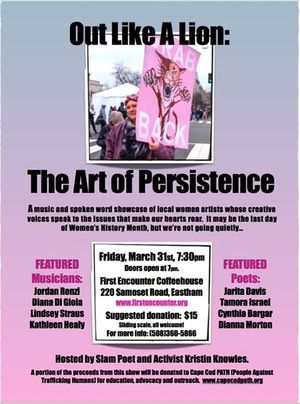 Out Like a Lion: The Art of Persistence  
Friday, March 31, 2017 at 7:30  
First Encounter Coffee House in Eastham  
Fundraiser for Cape Cod Path  
(People Against Trafficking Humans)  
$15 Suggested Donation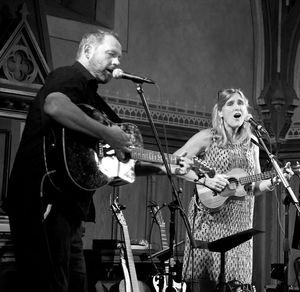 Kate & Bill Duo 
Friday, March 31, 2017, 9:00 - Midnight 
Oliver's/Planck's Tavern in Yarmouthport
Kate & Bill acoustic duo - playing all of your favorite covers and originals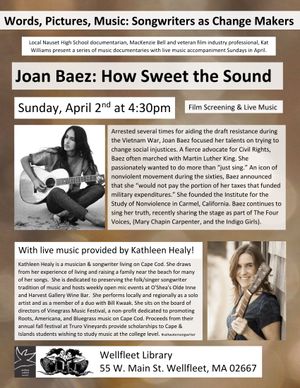 Words, Pictures, Music: Songwriters as Changemakers 
Sunday, April 2, 2017 at 4:30  
Wellfleet Public Library  
I will be playing a short set of folk music before the showing of  
Joan Baez: How Sweet the Sound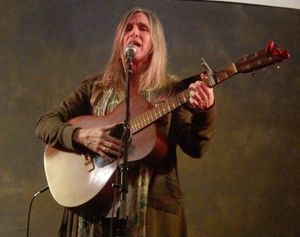 Feature at The Mews Coffeehouse 
Monday, April 3, 2017 at 7:00
The Mews Restaurant in Provincetown
Open mic before and after
Come hear my original set - a mix of oldies and some new ones too!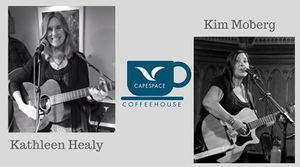 An Evening of 60's & 70's Folk Songs
Friday, April 7th, 2017, 7:00 - 9:00
Cape Space Coffeehouse in Hyannis   
Honored to be sharing the bill with my good friend Kim Moberg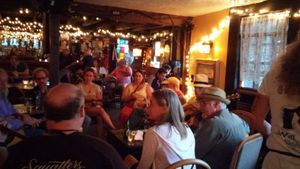 Songwriter Circle and Open Mic 
O'Shea's Olde Inne in West Dennis  
Every other Monday: April 10 & 24  
The circle runs from 7:00 - 8:00, Open mic runs from 8:00 - 11:00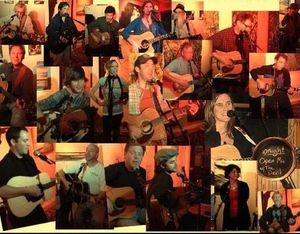 Harvest Open Mic 
Harvest Gallery Wine Bar in Dennis     
Every Other Thursday: March 30, April 13 & 27
Sign up at 6:30, music from 7:00 - 10:00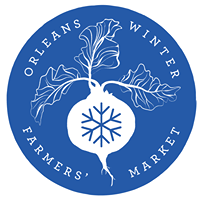 Orleans Winter Farmer's Market  
Saturday, April 8, 2017 
Inside at Nauset Middle School in Orleans
9:00 a.m. - noon 
I just love playing all of my favorite originals
and cover tunes for this local listening audience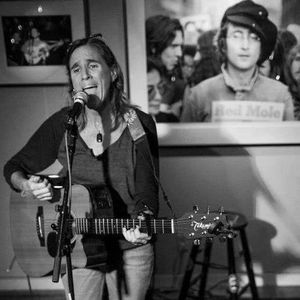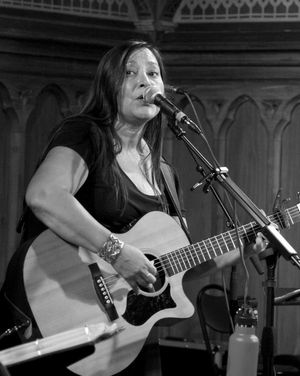 Music for a Sunday Afternoon
Sunday, April 30 from 2:00 - 4:00
The APP Space in Yarmouthport
With Singer Songwriter Kim Moberg
and possibly joined by poet Kim Berner
The APP Space: a place for Art,Philosophy, and Practice 
We are looking forward to filling this beautiful space with
strong voices, powerful words, and original acoustic music from kind hearts and wise souls!
 


"This will be our reply to violence: to make music more intensely, more beautifully, more devotedly than ever before." - Leonard Bernstein