Okay, okay, so it's officially autumn. But I'm just not feelin' it! As I wrote in a recent song, "I still have my flip flops on, summer's fadin' but it isn't gone, yeah I still have my flip flops on."
I'm having a quiet fall, and enjoying the slower performance schedule. Watching the harvest moon rise over Sandy Neck beach as I was getting ready for my feature set at Circle By the Sea was definitely a highlight. Thanks to Leona for hosting a fabulous night of music and community.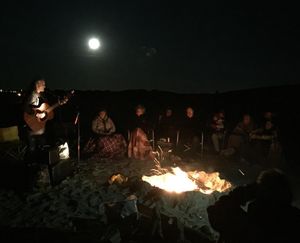 Last night I had the pleasure of featuring at opening night of the South Shore Folk Music Club's 41st year. Meaghan Casey opened, the open mic talent was superb, and I got to sing a few songs with my friend Todd Nickerson of Sparrow Blue. It was a lovely evening filled with great live music.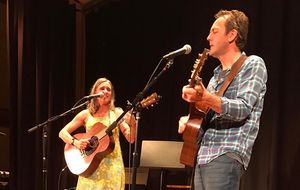 I'm looking forward to fall with lots of opportunities to catch me doing some solo original gigs promoting my new CD Embracing the Journey. Come find me!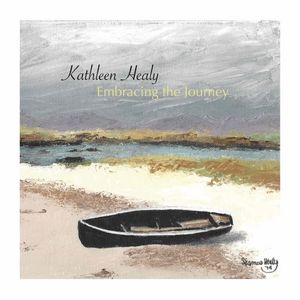 Thursday, September 26, Mediator Fellowship Open Mic Feature, Providence, RI, hosted by Don Tassone. 7:30 - 10:30 p.m. 
Sunday, October 13, Sandwich Porchfest, Sandwich, MA. 1:00 - 4:00 p.m. I'll be playing the second set from 2:30 - 4:00 out in front of The Weather Store, 146 Main Street. Thanks to Kim Moberg for hosting and Sandwich Arts Alliance for sponsoring this fun event! 
Friday, October 25, Cotuit Library's Song Sisters: Sharing the Power of Women in Music, Cotuit, MA 6:00 p.m. Co-bill with the Kim Moberg & Heather Swanson Duo and Out Late with Diana Di Gioia and Melody Massi.
Wednesday, October 30, Heyday at O'Shea's Olde Inne, West Dennis, MA 8:00 - 11:00. Full band show with tons of new songs added to the set list.
Thursday, November 7 - Sunday November 10, 25th Annual NERFA Conference, Stamford, CT. I'll be playing a myriad of showcases throughout the weekend.
Saturday, November 16, RISA Songwriter's Showcase at Brooklyn Coffee, Tea, and Guesthouse, Providence, MA. 7:00 - 9:30 p.m. Co-bill with Diane Battistello and Mark Stepakoff. 
Monday, November 18, Coffeehouse at the Mews Feature, Provincetown, MA, hosted by Peter Donnelly. 
Of course we have the Vinegrass Music Festival coming up at Truro Vineyards on Sunday, September 29 - a fabulous line-up this year - make sure to grab your tickets! Proceeds go to fund sustaining scholarships awarded to Cape Cod high school graduates pursuing a career in music and attending an accredited 4-year college.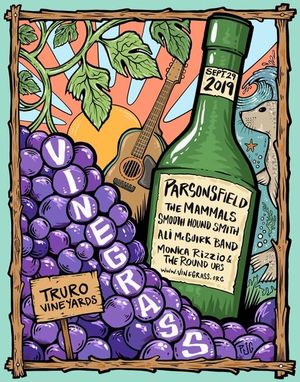 And you'll still find me hosting monthly open mics on the first Monday of the month at O'Shea's Olde Inne and various and sundry Wednesdays at Harvest Gallery Wine Bar. 
Our feature performer from 6:30 - 7:15 at Harvest Open Mic on Wednesday, September 25th is singer/songwriter Doug Farrell from New Hampshire.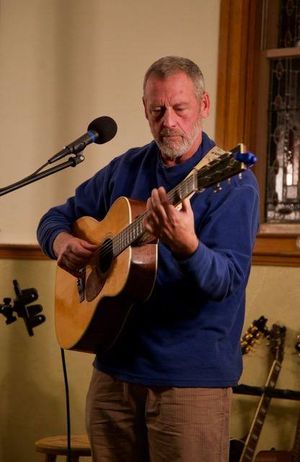 Our October 7th song circle prompt at O'Shea's is "Birthday or Christmas party at the old folks home." That oughtta make for some interesting tunes . . .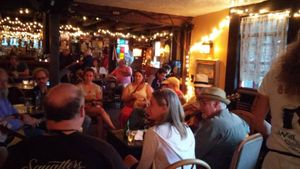 Okay, this is me, signing off for now. And remember - don't let the fall bring you down - as Larry used to say, "keep a song in your heart."
peace, love, &  music 
kathleen