It's that time of year again! I'm breaking out the Christmas tunes, both originals and standards, and gearing up for some holiday shows. I'm thrilled to be able to lend my time and talent to some great events and fund raisers this December.
I'll be leading the residents of Eagle Pond Nursing and Rehabilitation Center in Harwich in song on Saturday, December 7. This event is sponsored by the Cape Cod Veterans, Inc. and I'm honored that they invite me back year after year to provide the music for the residents' annual Christmas Party. 
Then, later that night, I'll be heading up to Wellfleet Harbor Actors Theater to participate in first of two Yule for Fuel events to benefit the Lower Cape Outreach Council.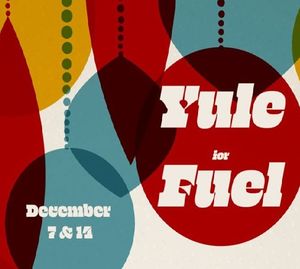 I'll be accompanied by my Heyday band mate Randy Patterson on mandolin and we'll be performing one of my original Christmas songs entitled Choose to Believe as well as a cover of my favorite Christmas song - Dar Williams' The Christians and the Pagans. Here's a little video of Randy and I rehearsing Choose to Believe . . .
and while you're there on the youtube channel, feel free to subscribe! 
On December 15, our whole band is thrilled to be included once again in the fantastic and star-studded line-up of performers at the 16th Annual Christmas Cavalcade for Homeless People. This event is always fun-filled and action packed. You don't want to miss it. This event is hosted by the Chandler Travis Philharmonic and HAC - the Housing Assistance Corporation of Cape Cod.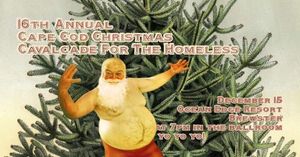 On December 8th I'll join Kim Moberg at the Centerville Public Library to participate in the Centerville Civic Association's annual. Christmas Stroll. Kim will be performing from 3:30 - 4:40 and I'll be performing from 4:45 - 5:45. I enjoy playing this event every year - strolling around this quintessential New England village and then leading the strollers in some traditional carols. It really puts me in the spirit!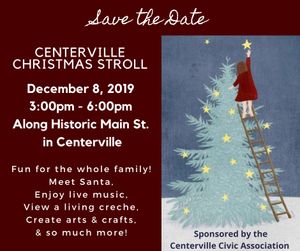 Later on in the evening of December 8 I will be featured in a mini-concert on Jon Stein's Hootenanny Cafe on WTBQ Radio at 9:00 p.m. Click here to listen live on Sunday! 
On Thursday, December 12, Heyday heads on over to West Dennis fill the House of Love with live music! Join us every second Thursday at O'Shea's!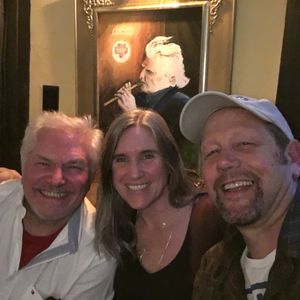 I'm also really excited to have been chosen to perform at this year's Winter Potpourri/Opening Act Contest at the Linden Tree Coffeehouse in Wakefield on December 14th. Once again, I'm included in a line-up of talented performers. I am really looking forward to this opportunity! So if you have any friends in the Wakefield area, send them my way on the 14th! Kirsten Manville hosts and Peter Lehndorff will be performing an extended set. 

I'll head over the bridge again on December 17th to perform at a Songwriters in the Round evening at Mr. Dooley's Irish Village Pub in Cohasset. So for all of my South Shore friends, this is a great opportunity to come out and support original music! This event is hosted by PB & Jay. 
On December 21 I'll be celebrating the Winter Solstice with a solo show at the Harwich Inn and Tavern. Time to brighten up those dark days of December with some live music and holiday cheer! 
Christmas Eve finds me continuing my tradition of leading Christmas Carols around the trunk from 5:00 - 7:00 p.m. at O'Shea's Olde Inne before heading over to my mom's house for some family time.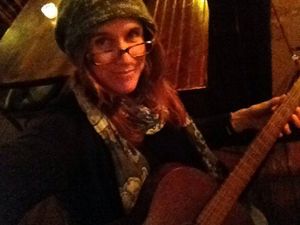 And on New Year's Eve, my band Heyday is thrilled to be joining the Skiffs to help ring in the New Year in style at O'Shea's. We're kicking it off at 5:30 and the Skiffs take the stage at 8:00. It's going to be a wonderful night.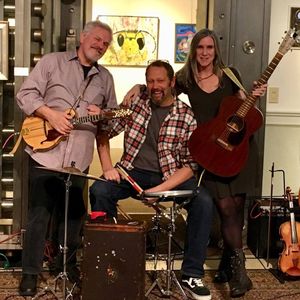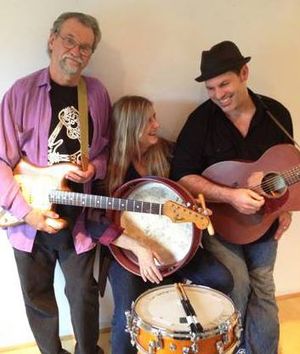 Looking forward to seeing you at a gig!