So all of the gigs have been cancelled, but new live streaming gigs are being scheduled. I no longer have a moment of privacy in my house, but I do have time to practice my guitar every single day. I am missing the energy of performing in front of a live audience, but I am learning all sorts of new stuff about interfaces and blue yeti microphones and iRigs and OBS and Zoom. Some days I feel like my head is about to explode, but so far it hasn't so that's another one for the plus column. My teens have been lying to my face about completing their distance learning assignments and are now grounded on quarantine. Which means no more x-box (seriously what else is there to take away?). But for the most part, my family is getting along with each other way better than I ever could have imagined. And we have our health. And I have managed to get to a beach every single day for 313 days and counting. I've seen sunrises and sunsets and everything in between.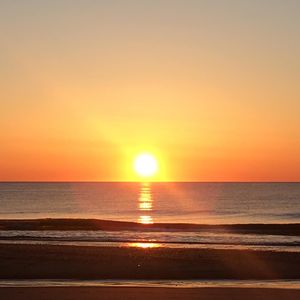 I haven't slept in weeks because after everybody goes to bed I simply can't settle my mind. It might have something to do with Billy's snoring, but mostly I lie awake and mull over the days horrific news and numbers and I ache for all of my friends and fellow humans who are living this pandemic hell on the front lines every single day, while I stay home and take care of my family and read about their heroism. We've lost so much. We lost John Prine. 
But the lack of sleep has led to some midnight oil writing sessions and I might have come up with a new song or two. So I guess what I'm saying is that so far, for every down there has been an up, for every inconvenience, a new lesson learned, and within each cloud a silver lining. Please know that I am missing you. And wishing you well. And stockpiling some new material for the next time we get to see each other in person.
Like this one, for example. I was invited to participate in this fun little Old Cape Cod mash-up sponsored by the Cheap Seats and the Melody Tent and featuring real live local Cape Cod musicians. Here's my full version as well. I've always wanted to learn this song and now I have. 
My Amazing Things Arts Center concert with Kim Moberg and Sparrow Blue has been rescheduled for Thursday, April 30th at 7:00 - click on the link to order tickets and attend via zoom - tickets are priced from a very affordable $0 all the way up to $20 - please just come and share some music with us! 

ATAC Concert with Kathleen Healy, Kim Moberg, & Sparrow Blue Ticket Link
I figured out how to live stream a zoom meeting on facebook, so we have been holding songwriter circles and open mics again, which feels really good. Next songwriter circle is Monday May 4th at 7:00, followed by open mic at 8:00. Send an email to info@kathleenhealy.com for the zoom info if you'd like to participate, or tune into the facebook live stream on my facebook page to watch and comment. The prompt for the circle is "transformation."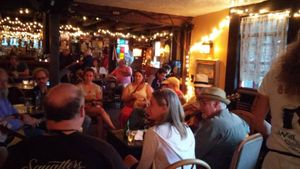 Bill and I will be playing a virtual set on May 6 at 7:00 p.m. Huge shout out to Sean and Caroline Brennan for promoting local musicians through their Solidarity Sessions live-streamed concerts during this time of social distancing. Together, Billy and I make up two thirds of our band Heyday. We really miss playing gigs with Heyday, and hope to be back at it real soon. But in the meantime, there really isn't anybody on earth I'd rather be on lock-down with. Another silver lining.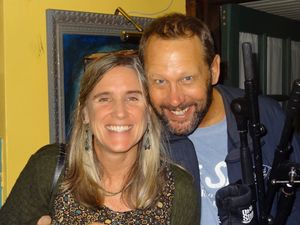 Okay -  that's it for me for now. I'm leaving the summer gig schedule in place until I hear otherwise. Check back here from time to time for the latest info on cancellations and upcoming live stream gigs. Stay well. Wash your hands. And don't touch your face! 
peace, love, and music - 
kathleen