November is upon us! And so begins the season of Thanks and Giving! With all that is going on in the world, I feel so blessed that I live here on this beautiful spit of land, surrounded by water, and that I am able to find the time to ground myself by walking these glorious beaches.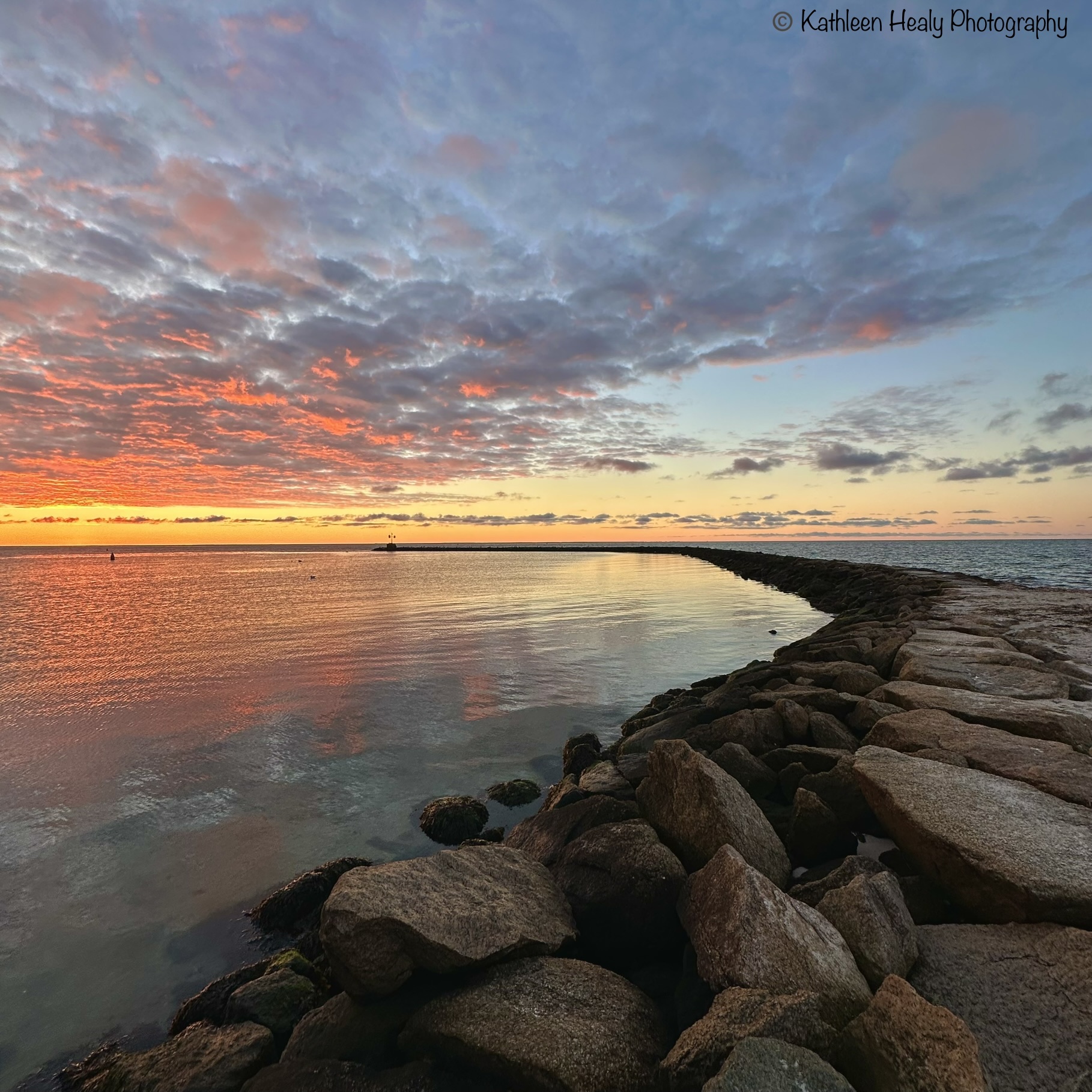 And speaking of thanks and giving, my 2024 Beach A Day calendars have arrived, just in time for holiday gift giving! I shopped around for a lower production price, and I'm passing that savings on to you. Calendars will be just $25 this year, with a portion of the proceeds being donated to the Indigenous Nauset and Wôpanâak (Wampanoag) tribes, the People of the First Light, who have been stewards of this land for over 10,000 years. I will have calendars and notecards for sale at all of my upcoming shows for the remainder of the year. Notecards are $3 each or a set of six for $15. You can follow my #beachaday journey on instagram - @khealymusic.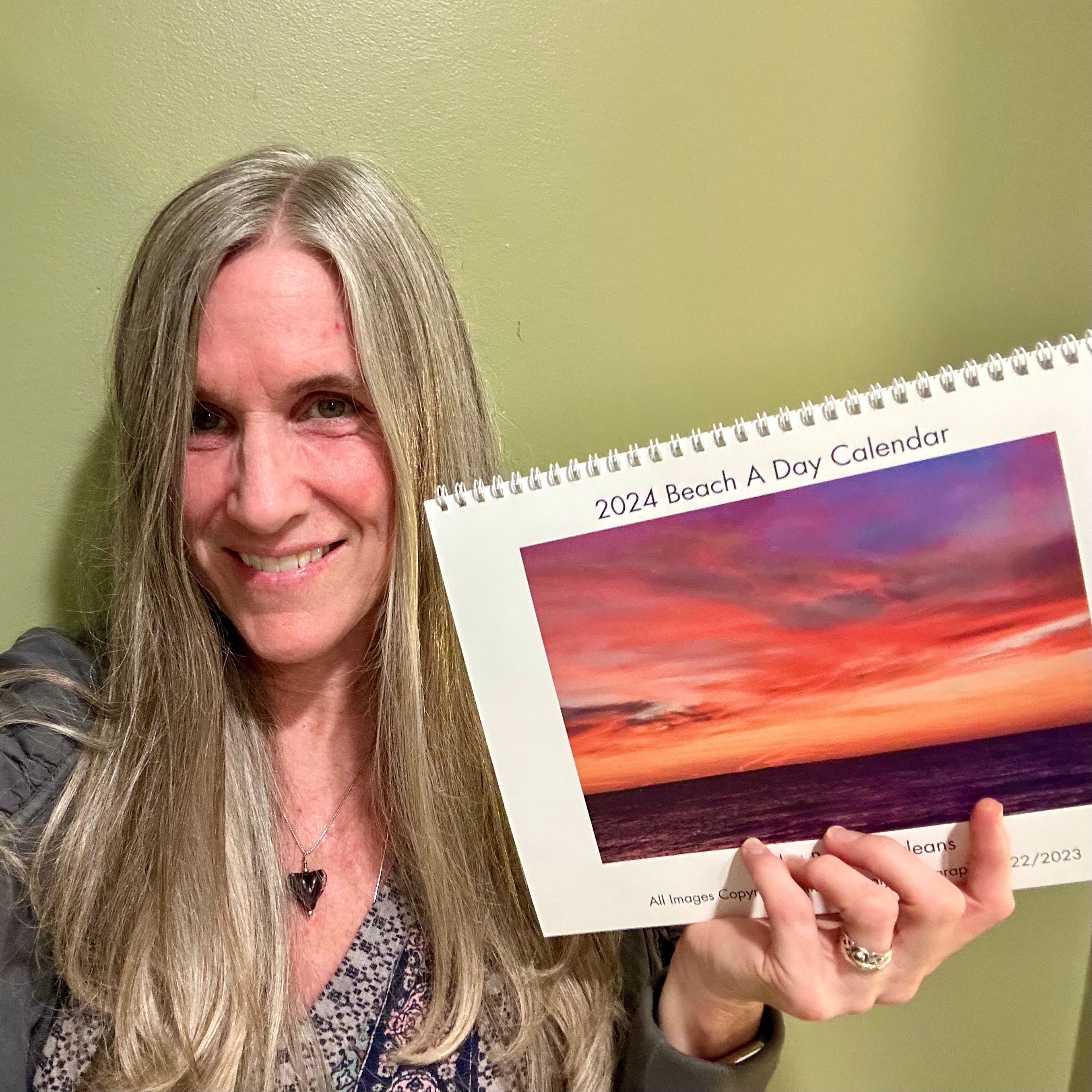 Regarding upcoming shows - I'm super excited for the Songbirds in concert on Saturday, November 4 at 7:00 p.m. at the Cape Cod Theatre Company/Harwich Junior Theatre. Advance reservations are recommended, click for tickets. There will also be tickets available at the door. We have prepared a fabulous setlist for you, with a fine selection of our favorite original and cover tunes with plenty of delicious harmonies!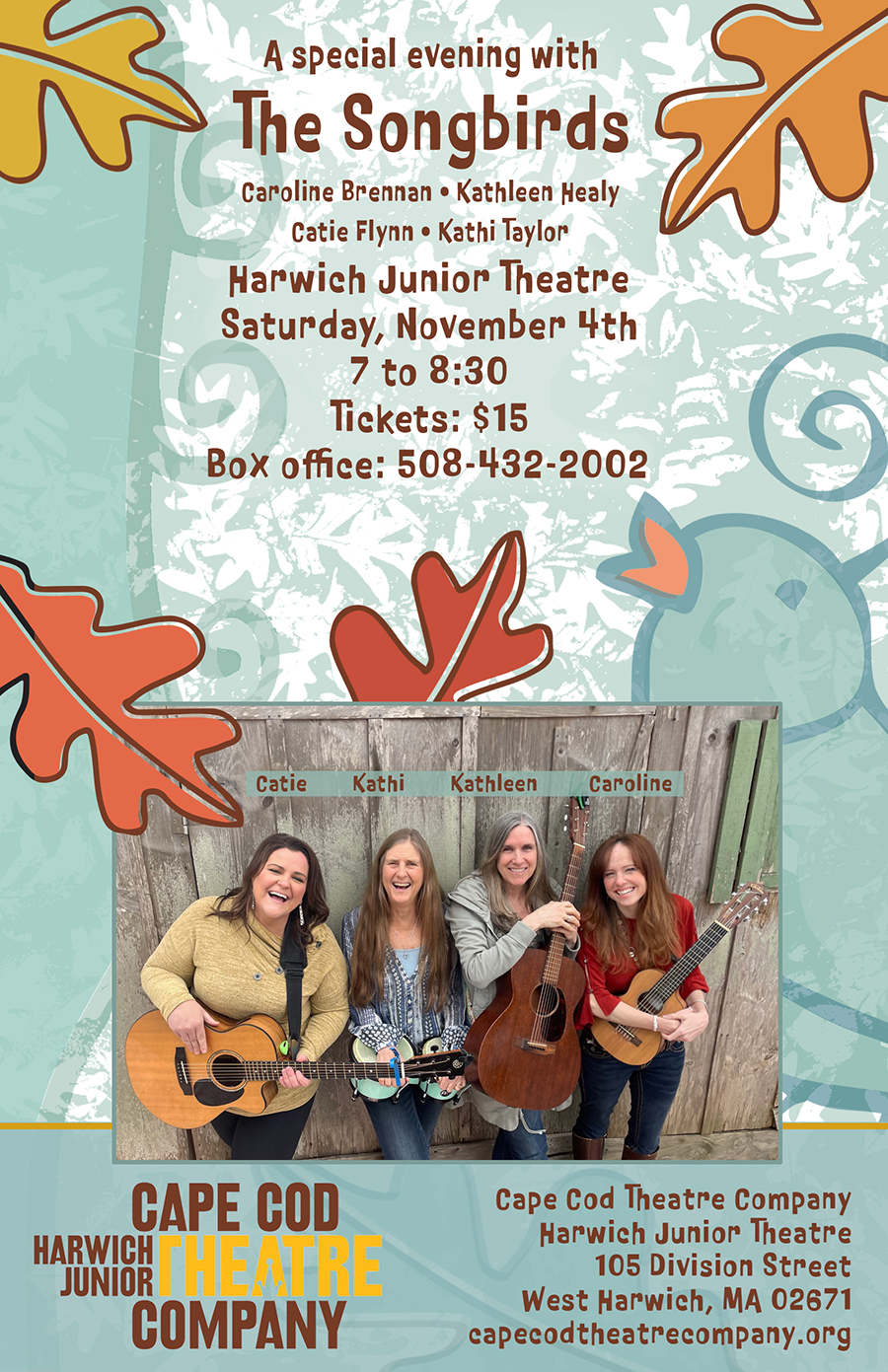 On Wednesday, November 8, we are bringing back the one, the only Harvest Gallery Open Mic Showcase! This will be happening every second Wednesday of the month from throughout the winter, so mark your calendars and come show us what you've got! The list will go out at 5:00, and you can sign up for a 10 minute performance slot from 5:30 - 7:30. I can't wait to see you there! Here's a throwback to one of our very first Harvest Open Mics back in 2012.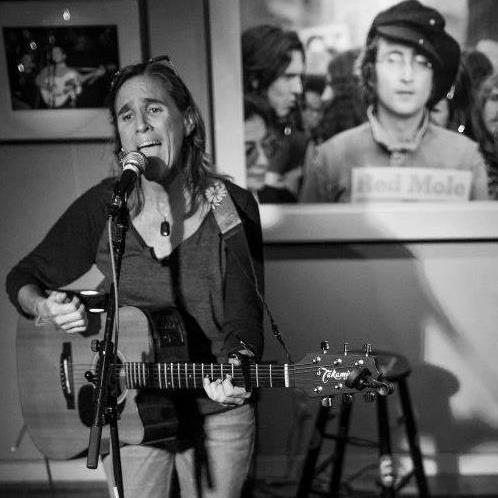 You can also find me solo at Harvest Gallery on Saturday, November 25 from 1:00 - 3:00 and Saturday, December 23 from 4:30 - 6:30. Come in and enjoy delicious tapas from their farm to table menu, a signature cocktail, and scrumptious local live music! 
Heyday will continue our residency at O'Shea's Olde Inne in West Dennis on every first and third Thursday from 8:00 - 11:00. Check the show calendar for exact dates! Great food, friendly staff, and upbeat live music that will have you singing and dancing along!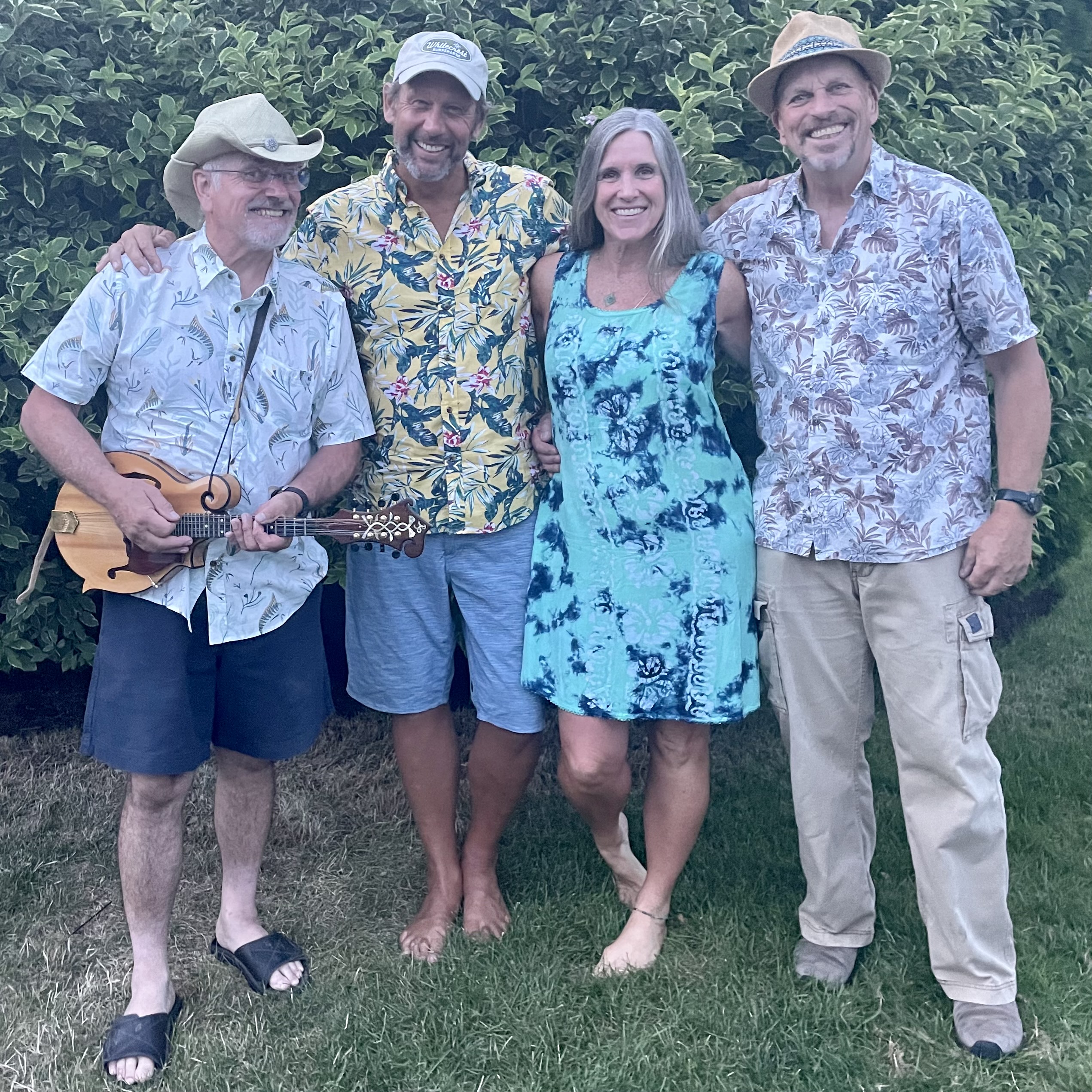 I'll be returning to Buckies Biscotti in Dennis Port for my monthly solo slots - on Saturday, November 18th and Saturday December 9 from 11:00 - 1:00. This is a great place to come enjoy some treats, both savory and sweet, as well as some great live music including some of my newer original tunes.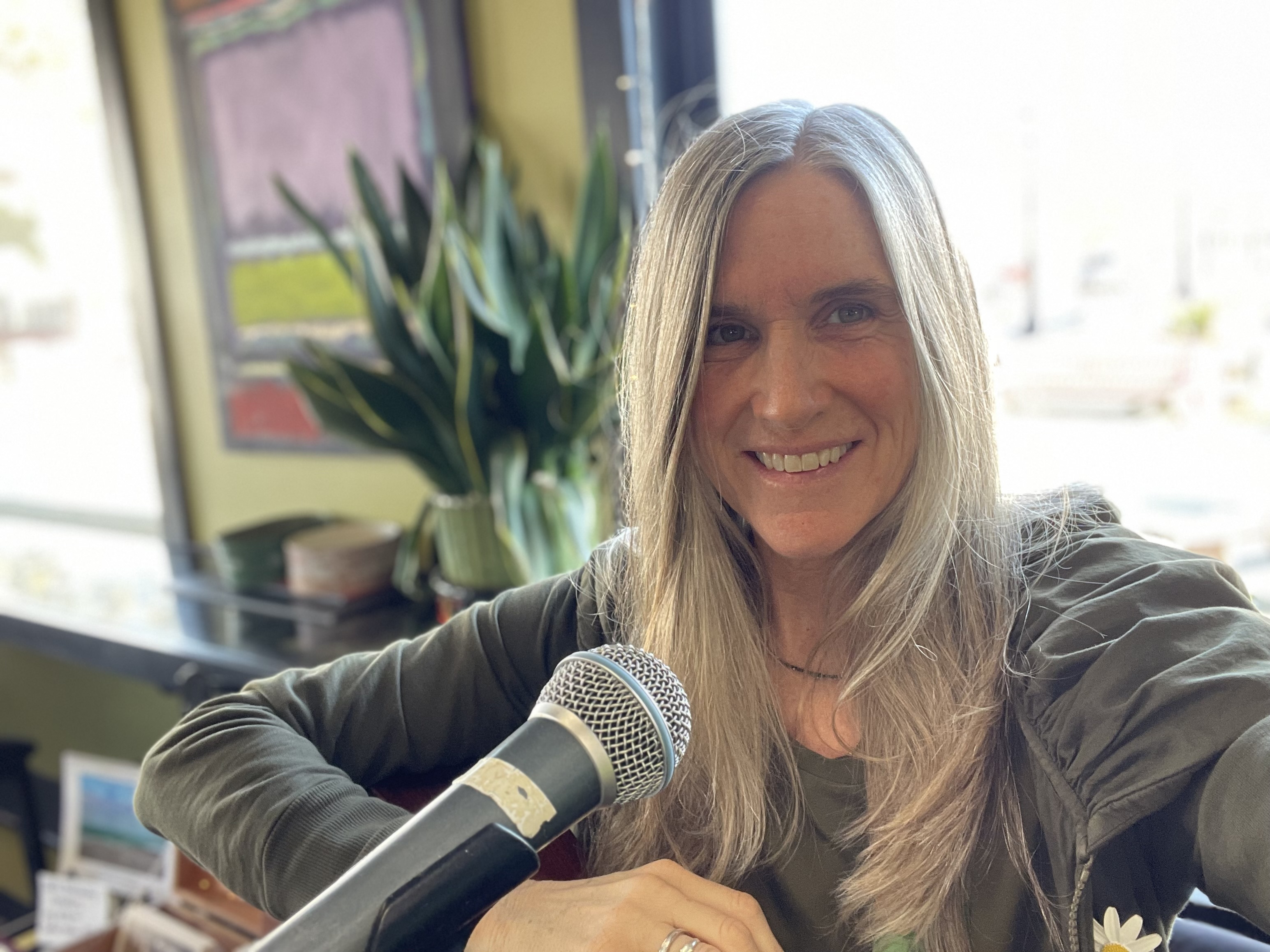 Evie has invited me to participate in an art show at O'Shea's Olde Inne on Sunday, December 10 from 1:00 - 4:00. more details coming soon! I'll have my 2024 Beach a Day calendars and note cards for sale, and maybe some matted prints as well. I am thinking this one, entitled "Sunrise Trawler Silhouette," shot last month at Wychmere Harbor might work well as a print . . .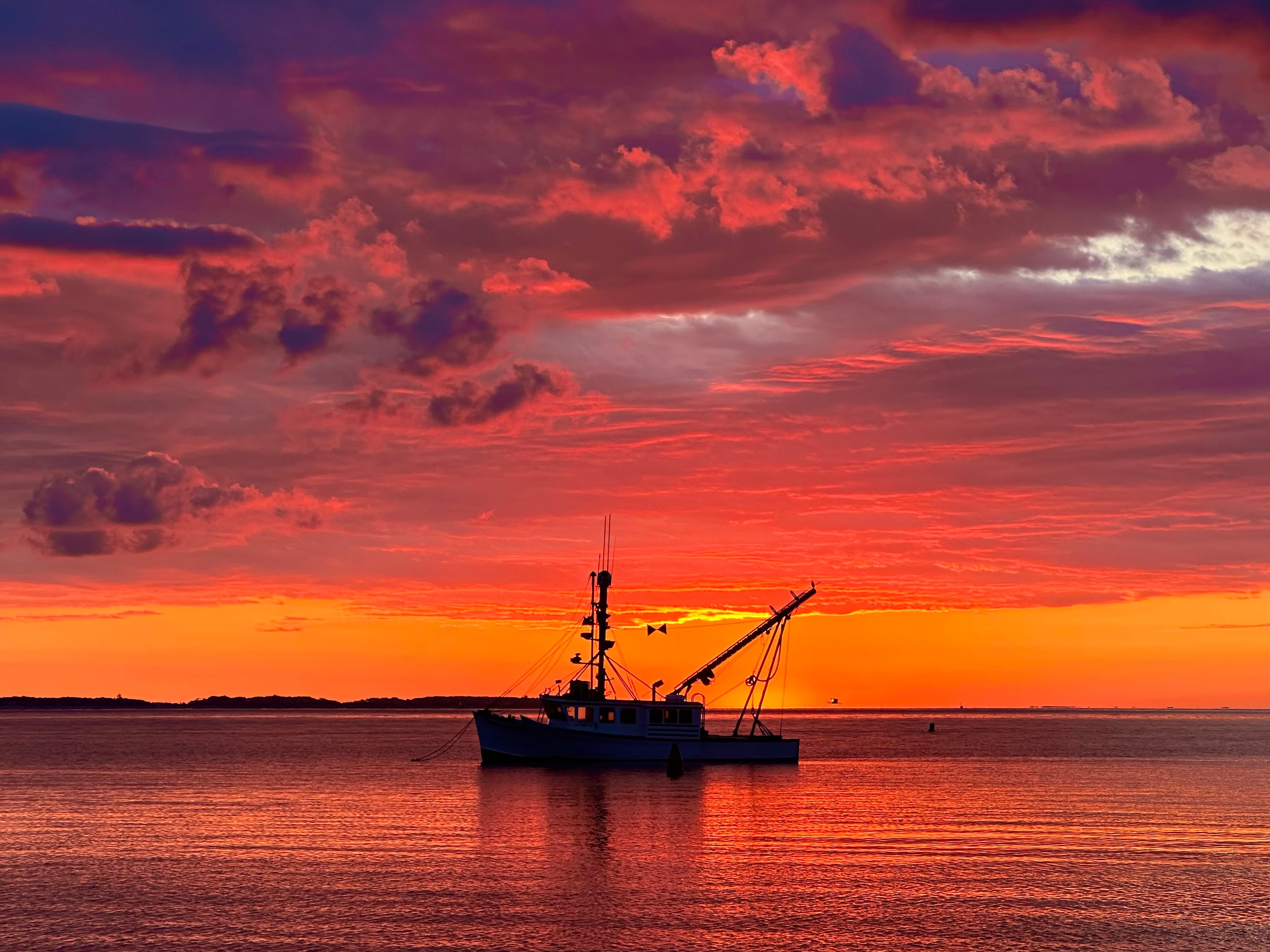 More December dates are being added so check the show calendar often for the most up to date schedule! 
I look forward to seeing you out and about at a show soon!
peace, love, & music - kathleen