"Spring is the time of plans and projects." 
― Leo Tolstoy, Anna Karenina

And possibility . . . 

I got an early taste of summer over April vacation, in Virginia, playing guitar and singing songs around a beach bonfire with the sound of the ocean, too dark to see, whooshing in the background. I returned to Cape Cod to find that winter is still hanging on, which has only served to intensify my spring fever. Strolling through my back yard this afternoon, I paused just long enough to notice that our cherry tree holds small tight pink buds, promising the possibility of blossoms at the first sign of sunshine and a warm day. Words are poking their heads through the top soil, newly raked by my boys. They are swimming around in my allergy hazy brain, promising the possibility of new songs. Exciting events coming in May, and the schedule is filling nicely for the summer. For now, I'm drinking it in, savoring the cool spring calm before the warm summer frenzy hits full force.

April Highlights . . .

I had a blast being interviewed by Bob Weiser on The Old Songs Home Radio Show on WOMR, and helping with the spring fund drive. You just never know what questions he's going to ask, and just how you're going to answer. I find out something new about myself every time! In case you missed it, feel free to click below for a link to the podcast:
https://womr.org/podcast/kathleen-healy/    

It was a thrill to feature at The Coffee House at The Mews in April, playing to an almost full house, an attentive listening audience. Host Peter Donnelly ran a great show and the entertainment was top notch all night long.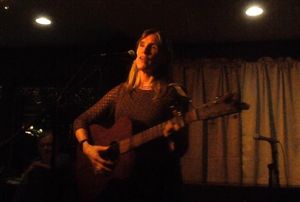 On April 7, my friend and fellow songwriter Kim Moberg  and I performed at the inaugural music event at CapeSpace Coffee House.  Heartfelt thanks to Robbin Orbison for opening her beautiful space to music. We performed mostly cover tunes from the 60's & 70's, and the folks in the audience sang along to almost every song.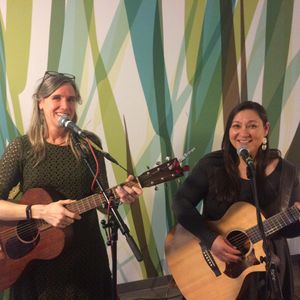 Upcoming Events:

I am beyond thrilled and honored to be playing on the main stage at the Cape Cod Women's Music Festival this year. I am really looking forward to this amazing evening of music, in the company of so many wonderful performers, all for a great cause: Cape Wellness Collaborative.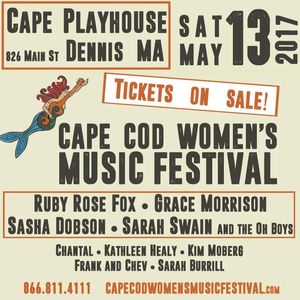 Sunday, May 14th, I will be joined by Randy Patterson on mandolin and lead guitar to play the Sunday after the Seisiún slot at O'Shea's Olde Inne. We'll be dishing out your favorite Mother's Day tunes, so be sure to swing by and catch a few songs!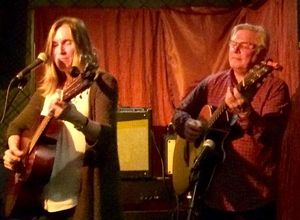 On Tuesday, May 16th, Kim Moberg & I will be venturing off of our little sandbar to South Deerfield, MA, where we will feature on the Frontier Community Access Television show The Song: Voices of Dissent. 
The Song™ is a one-half hour show featuring songwriters and their songs with a mix of music and conversation that is both entertaining and informative. The show airs in the towns of Deerfield, Conway, Sunderland and Whately. MA. If  you don't live in the viewing area, it can be seen at www.youtube.com/fcatmedia.

I will be continuing to host the Songwriter Circle/Open Mic at O'Shea's Olde Inne in West Dennis, every other Monday, alternating my hosting responsibilities with my dear friend Doreen LaFranchise.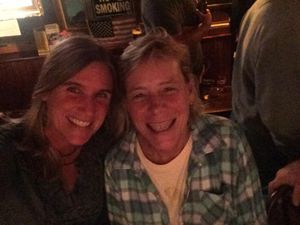 And back by popular demand, you'll find me hosting open mic at Harvest Gallery Wine Bar in Dennis on the second and fourth Thursdays in May & June.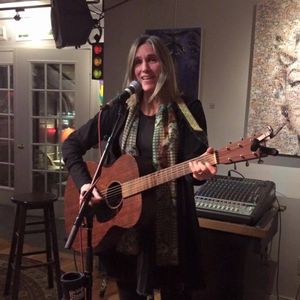 Stay tuned for the summer schedule which will be posted shortly! I will be returning to many of my old haunts including Saturday S'more's Bonfire at the Lighthouse Inn, Outside in The Boat at Oliver's, and The Garden at Karoo. I will also be appearing at the Flying Fish in Wellfleet and busking at the Art Shanties and Peace Park in Hyannis. Woo Hoo!