Okay, I admit it. I'm ready for winter to end. I am looking forward springing forward and returning to Daylight Savings Time this weekend, which will mean more daylight when I get home from the day job every afternoon - time to hit the bike path, which is where I do some of my best thinking. 
I'm fresh off an amazing International Women's Week - it began on Monday with a hugely successful fundraiser for ACLU. The amazingly talented women of Cape Cod came together to perform at O'Shea's Olde Inne and even on the heels of hundreds of thousands of Cape Codders recovering from one hell of a Nor'easter, we managed to raise over $500 for ACLU. The audience was attentive and generous, the atmosphere welcoming, the staff friendly, and the entertainment live, local, and fabulous. Heartfelt thanks to all who made the event a success.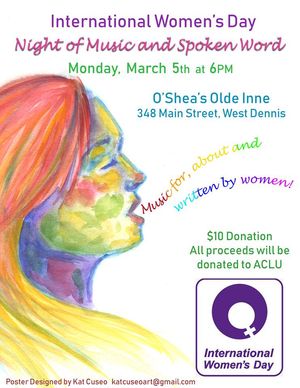 Thursday found me at The Cultural Center of Cape Cod celebrating the actual International Women's Day with the fine women from the Women's International Leage for Peace and Freedom. I was honored to perform two new songs - one inspired by Lauren Wolk's award winning novel Wolf Hollow. Later in the evening, Lauren was honored by WILPF, and many women of all ages came together to perform breathtaking dance numbers, spoken word, instrumental pieces, and beautiful songs. It is an incredible event and one which I look forward to each year. One which restores my faith in humanity.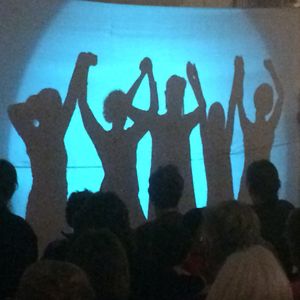 Now I'll shift it into high gear to get ready for the St. Paddy's Day gigs coming up. I am so thrilled to be joined by Randy Patterson on mandolin and lead guitar and Bill Kwaak on percussion! Come find us at O'Shea's Olde Inne at 5:00 p.m. on Parade Day, March 10, or at noon on March 17th.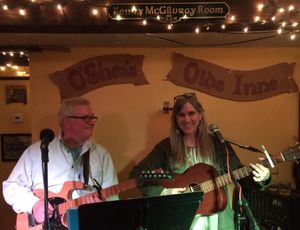 When I'm not out performing for y'all, in my spare time, you can find me at Brick Hill Studio working on my second full length album. It's really starting to take shape, and I couldn't be more excited.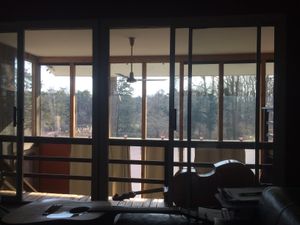 Check out the show schedule to find out where you can come on out and listen to some live music. And if you have any suggestions of new venues to try, please leave them in the comments below. I'm actively booking summer 2018 and the calendar is beginning to fill up! 
And looking ahead to Spring, here's a highlight from last spring: my performance of Mary at the Cape Cod Women's Music Festival, where I had the honor of being joined by Catie Flynn on harmony vocals and Sarah Burill on lead guitar. Looking forward to helping out at this year's festival! 
Hope to see you out and about! 
peace, love, & music - kathleen