Crazy weather out there. As I go traipsing through the trails at Bells Neck or along the bike path, the smell of detritus dominates. Still, for all the much-needed rain we've had, there have only been a handful of days where I've been forced to log my miles indoor on the treadmill. I love to walk in the morning when it's all quiet and misty. It's when I do my best thinking. and I manage to capture some great lyrics too. But sometimes I've hit the trails after work and the light through the thinning trees is enough to take my breath away. I love the changing seasons, feel blessed to live here in the Northeast where we have the benefit of all four, however blurred the boundaries are at times. Seventy five and humid one day, frost warning the next. I am reminded of the end of a poem entitled
No!
by Thomas Hood . . . 
 . . . . No shade, no shine, no butterflies, no bees, 
No fruits, no flowers, no leaves, no birds— 
November!
Yet amidst of all the No's that November brings, I have decided instead to say, "Yes."  Yes to hope, yes to the future, yes to positive change. Yes to exercising my right to vote. Yes to studying and thereby passing a certain stickler of an exam. Yes to eating right, staying active, and getting enough sleep. So, it is with these goals in mind I keep this brief. No long diatribes from me in this month. Time to wrap it up and head to bed.  

Upcoming gigs . . .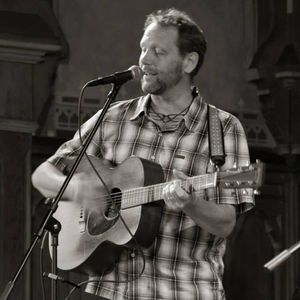 You can find me hosting the First Friday All Ages Open Mic at the Arts Center on Friday, November 4 from 7:00 - 10:00 - Bill Kwaak will be the feature performer.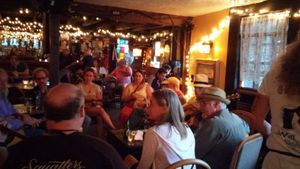 Songwriter Circle Followed by Open Mic will be held twice this month at O'Shea's Olde Inne on Monday, November 14 & Monday, November 28 from 7:00 - 11:00.


The Trailers return to Harvest Gallery Wine Bar for our Fourth Friday Appearance on Friday, November 25 from 8:30 - 11:00. We had a blast playing with Randy Patterson in October but are looking forward to the return of Trailers' founding member Frank Consiglio for this show.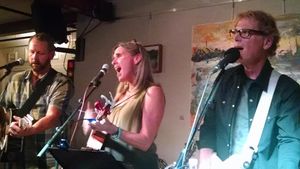 Stay tuned for more dates - I'll post them here as soon as they are confirmed!