Ah yes, here we go again . . . Christmas. 

We had a blast up at WOMR on Monday, December 19, 2016 when Bob Weiser, host of the Old Songs' Home Radio Show, welcomed a gaggle of local musicians to come sing some songs of the season. Among the fine songwriters and musicians present were Kathy Phipps, Ric Drost, and Edmund Robinson, along with Heather Sherburne Swanson, and Kim Moberg, pictured with me below. You can listen to the podcast on Radio Free America for two weeks in case you missed it!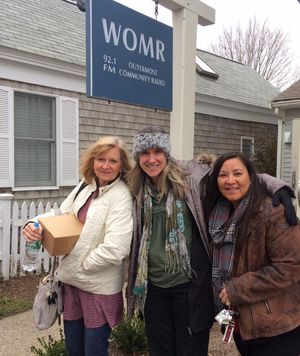 I also had the honor of performing with my friend Monica Rizzio, Cape Cod's own Washashore Cowgirl, at her Christmas show on Wednesday, December 21st. The house was packed and she served up the Christmas cheer with a smile on her face and that signature twang in her voice as we sang Mary together. It was heavenly.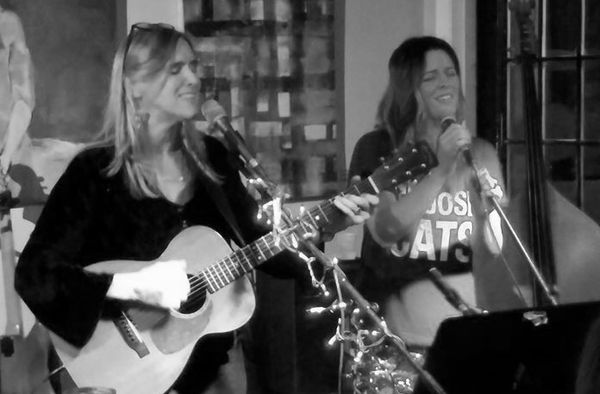 Now that solstice has passed, I should be taking advantage of these extra minutes of daylight each day by shopping or wrapping or baking, but no, not me. I'm writing. Because it's what I do.  And I plan to do a lot of it this winter.  I have simplified my schedule, so while you won't have as many opportunities to catch me around town, you will be hearing some brand new tunes when you do.

Upcoming Shows: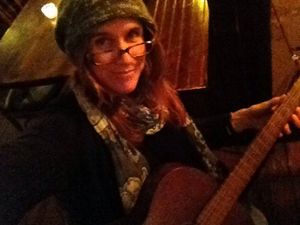 You will still find me hosting the songwriter circle and open mic
at O'Shea's Olde Inne in West Dennis every other Monday
January 9th & 23rd & February 6th & 20th
The circle runs from 7:00 - 8:00, open mic runs from 8:00 - 11:00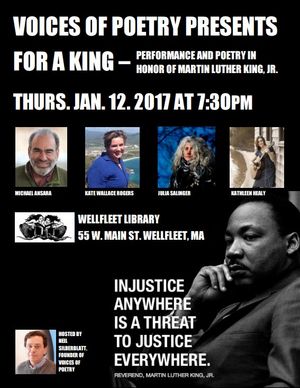 Thursday, January 12th, 2016: Voices of Poetry - For a King
I am thrilled to be the feature musician at this event taking place at Wellfleet Public Library at 7:30 p.m.
I'll be singing some original tunes as well as leading some familiar sing along folk songs dating back to the Civil Rights movement. 

 
Friday, February 17th, 2016:
South Shore Folk Music Club Coffeehouse
Beyond excited to be the feature performer at this venue taking place at Beal House in Kingston at 8:00 p.m. 
Honored to be sharing the bill with my good friend
Kim Moberg
who will be opening the evening.
Below is a picture of Kim and I pretending to be television talk show hosts on World Music Day.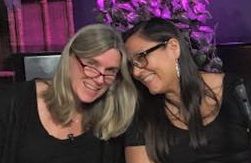 Saturday, February 25th, 2016: Orleans Winter Farmer's Market    
This will be taking place inside at Nauset Middle School in Orleans from 9:00 a.m. - noon.   
I just love playing all of my favorite originals and cover tunes for this local listening audience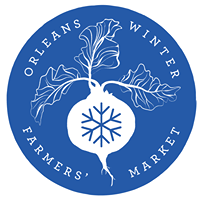 Stay tuned for more dates as they are added to the calendar!
Please enjoy my hopeful Christmas song, Choose to Believe recorded live at
O'Shea's Olde Inne
last December 20, 2015.
Thanks to Andrew Diggs for capturing this one! 
Wishing you a happy, merry, blessed season, whichever holiday you celebrate. 
Remember to keep love & music in your heart.