The Trailers 

Bill, Frank, & I have been busy working on some new originals and freshly arranging some new cover tunes to add to our repertoire, including a few Irish tunes in celebration of the season.  You can check us out every Wednesday at Harvest Gallery Wine Bar in Dennis from 7:00 - 9:30.  So come in for an early dinner and get serenaded! We will be playing our own brand of post-Americana - an eclectic mix of originals and fresh arrangements of cover tunes, and  we will keep you entertained all night long. A perfect way to celebrate being half way done with the work week!

video courtesy of Brian Tarcy of Cape Cod Wave
 
In celebration of St. Paddy's Day, I will kicking off the festivities from noon - 2:00 p.m. at O'Shea's Olde Inne on Route 28 in West Dennis. My Da, Seamus Healy, will be accompanying me on some numbers on ukulele and bodhran.  So come get your Irish on at the best little Irish pub this side of the pond!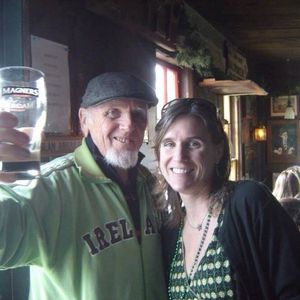 Open Mics: 
Every other Monday I'm hosting open mic at O'Shea's Olde Inne in West Dennis, with the Songwriter Circle taking place once per month on the 3rd or 4th Monday. Check the show schedule for specific dates. So head on down and cozy up to the fireplace while you enjoy a delicious dinner, a pint or two, and great live music! 



The First Friday All Ages Open Mic will take place Friday, April 1, featuring Roland Blair, Friday May 6, featuring Nicki & Zack Gowan (who got snowed out in February) and Friday, June 3, featuring Kim Moberg.  This event takes place at the Cape Cod Theatre Company, Home of HJT Arts Center on Sisson Road in Harwich Center.